Hi there, and a warm welcome to our website – Matched Betting Australia!
We are happy to have you here, and hope that you find all the information on this website useful and user friendly!
What is Matched Betting Australia?
Matched Betting Australia is and will always be a free to use website to help people, like yourself, learn more about matched betting.
There are so many people who do not understand the concept, or have never heard of it before.
Our site is updated daily with all the information needed to get your matched betting journey started.
An Infographic For You To Enjoy
Below is a little infographic for you to have a browse through, as pictures are often more entertaining than words!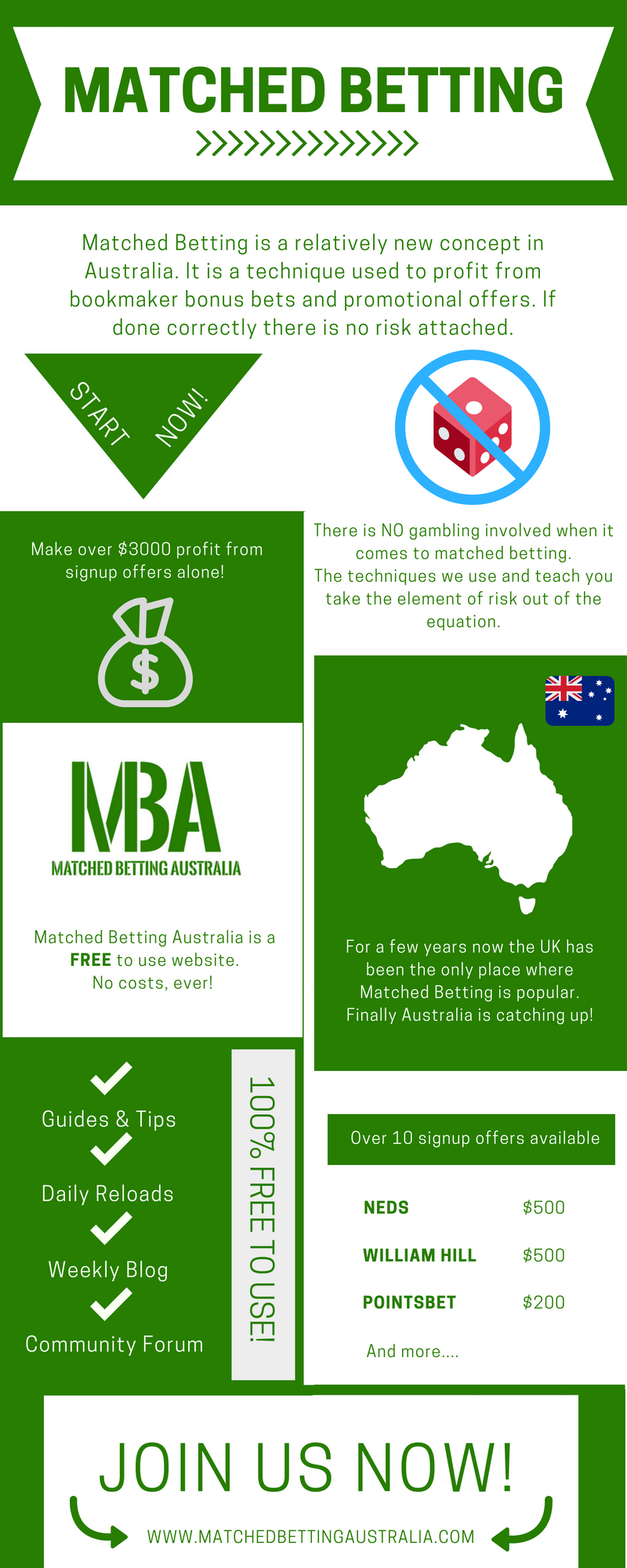 What's Included?
Included in Matched Betting Australia:
Matched Betting guides
Community forum
Awesome social media activity
Why Is Matched Betting Australia Free?
Matched Betting Australia is free as we don't believe it is necessary to charge users for the information provided.
The two of us who run this site have had years of experience learning matched betting and wanted to create a site to help others profit from this system as well.
We see running this site more as an enjoyable hobbie than a job!
What's The First Step?
Take a look at our guides for starters and continue from there!
If you get stuck at any point or are confused, then get on the forum and start asking questions. Don't be scared to get involved!