In the Matched Betting Guide we explained that qualifying bets should be placed at low odds. In this section we will explain why this is done.
With every bookmaker offer we will go through the same process – back at the bookmaker and lay at the exchange. This becomes standard practice, and allows us to qualify for our bonus bets or cash. Hence the term qualifying bets.
With each qualifying bet we will incur a small loss known as a qualifying loss. Our aim is to keep this as low as possible to maximise our profit.
Understand each offer
Before diving into each offer out there, its important to understand what exactly is required from you in order to qualify for the free bet or bonuses and to be able to withdraw your winnings.
Let's use this William Hill signup offer as an example.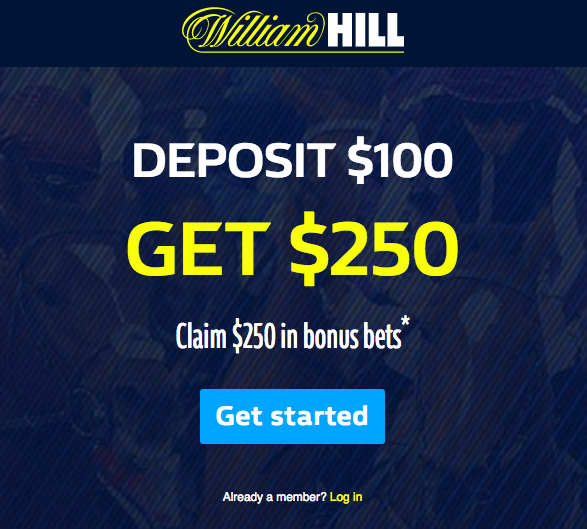 Make sure to always read the terms and conditions of every offer you do before placing any bets to ensure you follow the correct criteria to qualify for your bonus bets or cash.
This offer requires us to deposit and bet through $100 and then receive $250 in bonus bets. Lets do the qualifying bet.
Selecting a bet
Lets say we have been going through some upcoming English soccer matches and we have come across this match below between Swansea and Arsenal on William Hill:

And the Betfair odds for the same match are as follows:

As our bet needs to be at odds of 1.50 or above, we will be trying to take odds as close to the minimum as required in order to keep our exchange liability low.
The odds between William Hill and Betfair look acceptable, so we decide on Arsenal for our bets, and we enter the numbers into our calculator below.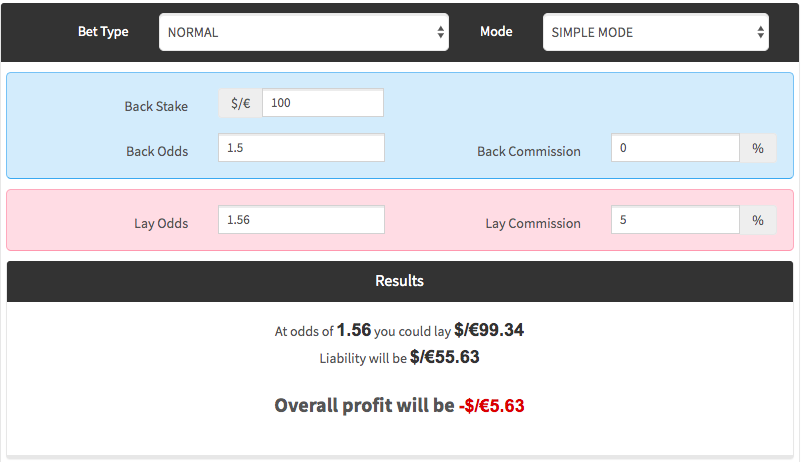 If we place the above qualifying bet, our liabilty will only be $55.63 at Betfair – this is the minimum amount we need to have in our Betfair account, with a qualifying loss of $5.63 which is acceptable. We try keep qualifying losses as low as possible, but accept anything between 5%-8%.
Remember we still have the $250 bonus bets to come.
Place the bet 
We are happy with the qualifying loss of just over $5, and with a low liability of $55 and continue to place our bets below.
Our William Hill stake is $100. Enter and  hit confirm bet.

Our Betair lay stake is $99.34. Enter and hit place bets.
Conclusion
Finding low odds for qualifying bets is important, as it reduces the amount of money we need in Betfair and keeps our qualifying losses down to a minimum.